Your Words are Your Brand, too!
5 tips for creating copy style guidelines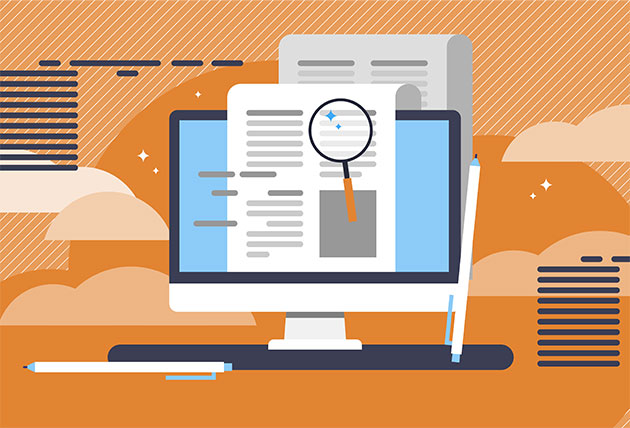 You've just made a commitment to refreshing your brand. But along with the visual elements that make up your new identity and the accompanying changes you'll be making to your website, stationery, signage, brochures and other collateral, there's a critical factor you'll want to address in the early stages of your initiative: Copy Style Guidelines.
While many aspects of branding guidelines won't come together until your logo and other communications templates are designed and finalized, beginning to develop a style manual for written material – or revisiting your existing guidelines – is something you'll want to address as soon as website content development begins.
Here are five things you'll want to keep in mind, especially if you're starting from scratch:
Begin with a comprehensive style manual.
The majority of law firms and companies choose the AP Stylebook as a good starting point. The online version provides robust search functionality. Just type in a word, phrase or section topic and you can view results listed in the chapters (e.g., state names or titles) as well as answers to questions that subscribers have submitted. And, yes, you can even submit a question yourself! You'll be amazed how many begin with, "My boss insists we abbreviate state names in stories, but hasn't AP changed this rule?" (By the way, the answer is yes – state names are now spelled out.)
Customize your guidelines.
Many organizations' style manuals begin by reiterating the overarching reference guide, followed by a list of exceptions they wish to include. Highlighting examples (either corresponding to the rules outlined in the selected reference guide or specific exceptions) is a helpful tool for those who will be developing content. For example, do you prefer "advisor" to AP's "adviser" rule? What is your comma preference? Do you want to use healthcare or health care? You may also want to define new rules, such as whether to avoid using "attorney" if you have a global audience or if a long firm name can be shortened to one word or an acronym in second reference. Last, but not least, there are adjectives that you may want to avoid, such as specialist or expert. Providing options like "skilled," "focused" or "experienced" will help guide authors seeking acceptable alternatives.
Review existing copy for consistency in voice and tone.
Consistency is key to ensuring a brand is projected in a professional manner. It is not uncommon to discover issues that can be traced to the fact that existing content was authored by different individuals at different times, using different voices (first, second, third person) or different tones (formal, informal). In some cases, the content was originally created for one medium, and simply repurposed for multiple touchpoints. It is especially important that elements collected from a website and grouped together for presentation purposes, such as bios or practice/service descriptions, are consistent in voice and tone.
Establish a preferred style for bios and practice/service descriptions.
In most website redesigns, templates will be designed that provide the basic format in which information will be presented. In addition to the narrative, this may include contact information, bar/court admissions, practices, industries, education, representative matters (typically in bullet form), honors, presentations, authored articles, memberships and leadership roles. Even if you begin by exporting data from your current website, you'll want to do a thorough review to ensure every entry follows a consistent format. This is – quite literally – where you'll want to dot the "i"s and cross the "t"s. You'll want to make sure the use of commas, colons, semicolons, capitalization, parentheses and spacing is consistent from page to page. Here's where you'll also want to refer to your customized manual for guidelines on how certain entries should appear – in chronological or reverse chronological order, alphabetically or in a predetermined hierarchy (such as courts or bar admissions).
The Ah-Ha Moment
Unless you've done this exercise recently, you'll likely to be amazed in the variation you'll find if you simply review a few random samples from your existing website.
Ensure messaging reflects your new brand.
Inherent in every rebranding effort is the desire to project a strong, consistent message to the public. This may encompass how services or capabilities are prioritized or delivered, a philosophical outlook, a shift in market positioning, a desire to refine the target audience or other factors. It is important to ensure your brand pillars are not only reflected in your content, but that older copy is reviewed to identify and remove any statements that run counter to the new brand's goals.
To avoid the pitfalls of realizing at the last minute your new brand is being undermined by inconsistencies, off-message content or other factors, make your style guidebook project a top priority. Set aside time to hammer out the details with internal team members and external partners who will be responsible for reviewing, editing or writing content. Then, apply those "new rules" across the board in all your communications. You'll be glad you made the effort, and your brand will be stronger for it!
Get a jump-start on creating your own guidelines. Contact Herrmann's Chief Business Development Officer, John Albert, today at john@herrmann.com to set up a free consultation.