Goodbye, Universal Analytics. Hello, GA4
Why your journey to GA4 should start now.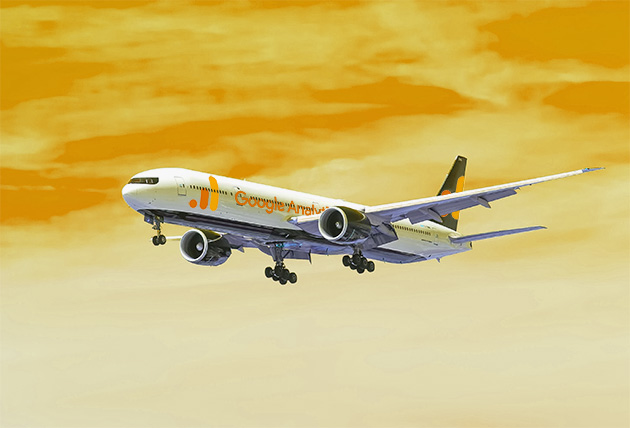 Earlier this year, Google announced that it will stop tracking data from its widely-used Universal Analytics (UA) platform on July 1, 2023 and data from Analytics 360 on October 1, 2023. This comes with the recent release of Google Analytics 4 (GA4), which the company describes as, "a new property for the future of measurement."
Not only that, but the new GA4 platform lacks the ability to directly transfer over previous data from UA, which means businesses will have to start with a clean slate – a daunting proposition for many that have collected years worth of visitor data through UA and previous iterations. UA may still be with us for another nine months, but it's critical that businesses dive into GA4 as soon as possible, to start building up data and learning the new features of the platform.
But here is the good news to this drastic change: GA4 is designed to measure the customer's sessions and business tracking needs more appropriately and accurately. What does this mean? It means everything is more modern, better, and can be custom tailored with a lot more flexibility. Here are five key differences you will see in GA4 that are upgrades from UA:
Integration of different data streams into one system.
When Google first rolled out its Universal Analytics platform, it was optimized for the traditional web browser, such that measuring traffic from mobile apps and mobile browsing was always an underwhelming feature. But now, users will be able to combine multiple streams of data into one tracking system. That means you will be able to see the combined data from people who visit your mobile app, desktop site and mobile site all at once with custom measuring features and IDs for each one, which wasn't an ability before. This change will benefit multiplatform businesses, especially those who rely heavily on mobile hits.

Every hit type on your site is now considered an "event."
Hit types such as "Page View," "Transaction" and "User Timing" are all going to be displayed as "events" in GA4. Different types of "events" include:

Automatic – Session Starts, Page Views and First Time Sessions will all fall under the category of "Automatic" and require no additional management to be tracked and measured.
Enhanced Measurement Events – Video Starts, External Link clicks, Scrolls and more, will all be under "Enhanced Measurement Events" that can be turned off or on without extra setup that would be necessary in tag manager.
Recommended Events – these are measurements that will need to be setup in tag manager, but Google already has pre-defined names for them. This might be useful for measuring e-commerce data or form submissions.
Custom Events – these events don't have a predefined name and need to be setup in tag manager, so you can create essentially any trigger you want, such as measuring internal link clicks or page timer goals.


Session, active user calculations, and session counting have new rules.
GA4's session metrics are derived from a session start event, and its duration is measured upon the first and last event in the session, unlike UA, which ends sessions once there has been inactivity for 30 or more minutes. This means that GA4 automatically measures the initial launching of an app or website without relying upon the manual firing of an instrument such as clicks to be counted as an "active user" (different from a real-time user). The "active user" is anyone who has engaged in your site over a period of time via mobile or web sites. The active users are then broken into different length time periods, to see how frequently users return to your site and retention rates. You will be able to launch a new campaign or promotion, see how many active users increase over the time period, and then in return have a better picture of how much impact that promotion had. However, new campaigns in GA4 will not automatically start new sessions, unlike in UA.

Another benefit to GA4 is that late hits can now be a factor for session counting, meaning that if a user loses connection in the middle of browsing, but regains connection up to 72 hours later, their late hit will still be processed. And if a session crosses a day boundary (for example 11:55PM to 12:10AM) it is counted once for each day, but considered one session. This means businesses can see higher session counts.

New criteria for engaged sessions and bounce rates.
GA4 strives to create a data picture that is more reflective than UA of what users are actual doing on sites. In UA, users who didn't participate on a website after loading the page (meaning firing of an element, clicking on a page etc.), were placed under the "bounce rate" metric. This obviously doesn't consider users who visit a site only to look at the homepage, reader news banners, visit a dashboard, get contact information, etc. In UA, they would all be lumped into the bounce rate for that first page, even though they were still engaging in the site and potentially finding the information they sought. This is why "engaged sessions" has been introduced in GA4. Google now defines engaged sessions as "the number of sessions that lasted longer than 10 seconds, had a conversion event, or had at least two pageviews or screenviews." Bounce rates, on the other hand, will still be counted, but only as sessions that are not considered "engaged sessions," which is more effective and accurate than what was previously measured in UA.

Parameters and user properties
With each event, you can set parameters that are additional pieces of information to describe or provide context about the specific actions taken by the user. For example, describing the purchase value on a transaction. You can log up to 25 custom parameters with each event, in addition to the automatically tracked parameters that are already in place.

While parameters describe the user's actions, user properties describe the users themselves. Identifiers such as language, age, geographic location, favorite food, etc. can all be added – anything that could help you segment your user base and later report on. This is great for those who depend on self-reporting factors when measuring, analyzing and organizing their data.

So, what should businesses do now? The first step is to set up your GA4 properties. This can be done within your current Google Analytics account. Once your GA4 properties are set up, copy and paste the GA4 tracking code into your website HTML code on every page to begin tracking data. Fortunately, GA4 and UA are able to run simultaneously, so you can begin using and becoming comfortable with GA4 over time while continuing to use Universal Analytics until it sunsets next year. Start small by doing the daily tasks you'd typically do within UA on GA4 instead to get used to the new features, functions and interface. Additional tutorials from Google can be found here. You'll also want to begin exporting historical data and reports in Universal Analytics to be able to reference once the switchover is complete. Firms who begin these steps now and are able to build several months of data in GA4 will be able to experience a much smoother transition and avoid a last minute scramble next Spring.
Does your website need a refresh or a technology overhaul? If so, contact Herrmann's Chief Business Development Officer John Albert today at john@herrmann.com to see how Herrmann can help.