Playbacks Pay Back
Why Lawyers Should Tell Their Stories in Podcasts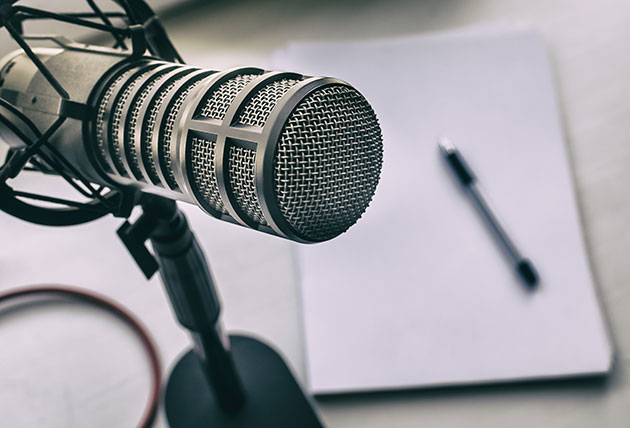 Podcasts are becoming more and more popular among law firms as a platform to showcase their attorneys' talents, experience and insights. While some may think it's a new phenomenon, its origins in the legal world date back to an era long before the "podcast" term was coined.
In 1976, a Boston health care lawyer began recording 60-second court case summaries to air on a local radio station. His choice of cases ranged from the quirky to the bizarre, mostly obscure and timeless. He relayed the facts in a friendly, conversational manner, trading legal jargon for easy-to-understand descriptions that quickly engaged the audience and kept their attention as he built up to the verdict.
If there was a surprising piece of evidence that made the case, or a long-forgotten ruling that was upheld, or a courtroom faux pas, he delivered it with a flourish. Each commentary ended with a humorous pun that summarized the matter, followed by his signature signoff "this is Neil Chayet, looking at the law" – with the Ls drawn out for emphasis.
Chayet's "Looking at the Law" series became widely popular through national syndication, airing for more than 40 years until his death in 2017. What made the program memorable — and still relevant today for attorneys looking for a winning formula — is the fact it was never boring, predictable or scholarly. It provided a glimpse into the legal system that appealed to everyday listeners. His final show, recorded just a month before his death, was about a class action suit against a manufacturer of printers. He summarized the case by quipping, "so the next time you're frustrated, instead of hitting print, you can hit the printer — in court."
While Chayet's unique style may never be duplicated, enterprising lawyers should know that podcasts today are the perfect medium to tell one's story.

What makes podcasts so powerful?
In a series of articles on social and digital media published by the Legal Marketing Association, author Gina Rubel put podcasts at the top of the list of things law firms should focus on in 2020. Three key facts jumped out that underscored the medium's potential:
The average podcast consumer listens to seven podcast episodes per weeks.
93% of podcast fans listen to most of an episode.
Listeners are loyal, affluent and educated.
In addition to the potential of the medium, the article also cites a number of benefits, including the ability to:
Shine as a thought leader,
Gain recognition as an authority in a particular area of the law,
Achieve an attractive ROI because of the relatively low cost (especially when compared with other business development activities), and
Become exposed to a much larger audience through sharing and search engine results.

Where to Start?
In order to create a podcast series and build a following, each lawyer should think about limiting their scope of topics. They may wish to focus on cases impacting a specific industry or practice; provide their take on recent rulings or trends; or use their voice to sound an alarm to alert businesses or individuals of legal changes or pitfalls that could alter the course of how they do business, plan their estate, donate to charities or store information electronically. This narrower scope encourages loyal followers who begin to recognize the firm and its attorneys as thought leaders. The podcast itself could be a solo endeavor or be structured as a conversation among two or three lawyers or even clients to showcase different insights.
While recording sessions do not require professional studios, there are quality standards that should be upheld. Avoid environments that create echoes, cavernous effects or don't filter out background noises. Use a good microphone. Refer to a script or talking points while keeping your delivery natural and appropriately paced. And keep in mind that today's audiences aren't looking for a rambling oral dissertation; they want it relatively short, informal and focused.
For inspiration, take a few minutes to explore episodes from these three firms that excel in the space:
Troutman Pepper
https://www.troutman.com/insights/troutman-pepper-podcasts.html
Ballard Spahr
https://www.ballardspahr.com/alertspublications/consumer-finance-monitor-podcast-index
Freshfields
https://www.freshfields.com/en-gb/our-thinking/our-podcasts/

Stretch Your Reach: Repurpose. Repurpose. Repurpose.
Finally, remember that the work you put in to developing a podcast doesn't need to start and end with just one medium.
In addition to using it on a website or social media channel, you can repurpose it by sending them by email to your clients; transcribing them for audiences to read at their leisure or using the transcript as a blog post; collecting and cataloguing them for others to reference in the future; including them in pitch materials; or sending them out to reporters who may be working on a story that dovetails with your topic.

If you're looking for strategic ideas to build your firm's brand awareness and engagement levels, reach out to Herrmann Advertising's Chief Business Development Officer John Albert at john@herrmann.com.