5 Tips for Establishing Effective Vendor Relationships
Prevent your project from being derailed with these tips for project management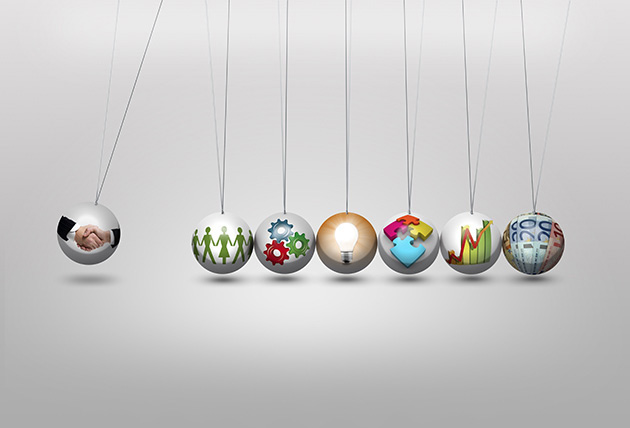 Project management requires a clear plan of attack as well as buy-in from your firm's leadership, your team members and your vendors. Here are a few tips to help you establish effective vendor relationships that will allow you to stay on target and on deadline.
1. Set expectations
Creating an effective relationship with your vendor starts with your RFP process. This is your chance to set the stage and define the goals and scope so that your vendor knows exactly what you expect from the engagement.
As law firm consultant Marci Taylor of Mantra Partner, LLC, says: "Selecting a vendor through an RFP process may seem cumbersome, but the process can help you to clarify your goals for the project, cast a wider net in your vendor search, better understand the available product and service options and have a better sense of appropriate pricing."
Ask your vendor to commit in writing to the level of account management and responsiveness that you require for a particular initiative. Ask your vendor to include case studies of similar projects and time frames for completion in their proposal. Above all, be detailed and clear in your expectations. Your vendor needs your guidance to understand your goals and stay on track and within your budget.
2. Identify a champion
Appoint an in-house champion – and, to the extent you can, keep the firm's internal decision-making committee for your project small. The most common reason that projects are delayed and deadlines are missed is – you guessed it – issues in the firm itself. We are all familiar with the delicacy of internal politics, but you need buy-in from your key decision makers to move forward. Set clear expectations internally for when input is required to avoid costly delays. Have a clear project outline for internal use, including preset meetings for review and planning purposes as well as key "tollgates" in the process. Make sure that your internal stakeholders are committed and that your in-house champion (maybe you) is driving progress and holding the team or committee accountable.
3. Communicate
It is important to recognize that this process is a two-way street. It is imperative to keep the lines of communication open between you and your vendor. Delays in providing feedback to your vendor can stall progress, extend timelines and cost your firm money. In an environment where we often rely heavily on email, brief regular status update calls are often more effective in ensuring that everyone is on the same page.
4. Outline clear policies
If your vendor needs to bring in a subcontractor, make sure you have clear policies in place so that you are aware and comfortable with their choices. Unreliable, inefficient or unqualified subcontractors can slow the process, so make sure to vet them to the same degree as your primary vendor.
5. Keep things in perspective
Is your "urgent" request really that urgent? Know when to pull that card, and use it judiciously. Every vendor knows the importance of rush jobs, but I can guarantee that they'll pull out all the stops to deliver when those fire drills don't occur on a daily basis. Foresight and planning are crucial to staying on track. If you're concerned about meeting an upcoming deadline, or if that deadline looks like it might occur sooner than you anticipated, discuss that potential with your vendor and save yourself the angst that comes with wondering if you'll get that important deliverable on time.
Remember, you and your vendor are on the same team and working towards the same goal – yours. While it's impossible to anticipate every scenario, help prevent your project from being derailed by employing these five tips for project management.
This article was originally published in the January/February 2016 issue of the Legal Marketing Association (LMA) Capital Ideas Newsletter, with contributions from Angela Robinson, Finnegan, Henderson, Farabow, Garrett & Dunner, LLP and Marci Krufka Taylor, Mantra Partner, LLC.