Reading Between the Lines:
What Legal Marketers Can Learn From Client Feedback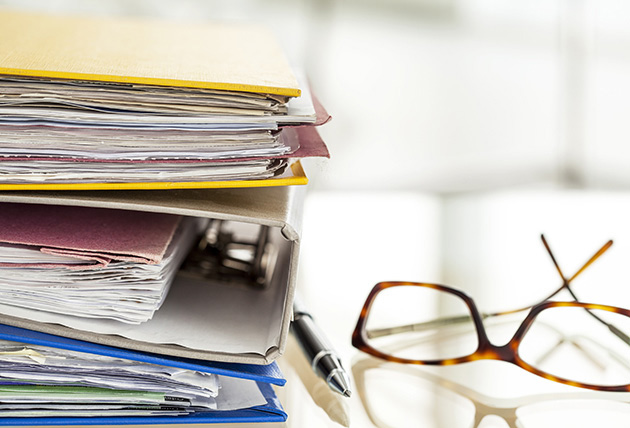 Back in 2011, a LexisNexis Martindale-Hubbell study found that nearly half of law firms around the world were soliciting feedback from their clients via in-person or telephone interviews, surveys or other formal information-gathering processes. At the time, firms that did not have a formal program in place reported they expected to launch a client feedback initiative in the future. It's a good bet that as we look toward 2016, an even greater number of firms will be conducting client feedback programs and using the information they receive for strategic planning.
Legal marketers play an important role in the client feedback process. Of the firms participating in the 2011 study that reported having a program in place, nearly 30% said that the marketing/business development staff collected and analyzed the feedback. We expect that in-house marketers have become even more active since 2011, because firms have increasingly realized that the client feedback program itself is, at its core, a tool for business development. What clients are saying today offers a wealth of information that can be used to help reinforce or begin to change perceptions about the firm's brand and shape future initiatives.
Whether you are planning to conduct individual client service interviews (CSIs) or cast a broad online survey, it is important to identify the ultimate goal. In some cases your firm may be focused on repairing a damaged relationship or deepening a connection with a client to uncover additional needs. In other cases, you may want to ascertain whether your clients feel you are taking the time to know them and their industry, to understand what they need (and don't need), and to give them the level of attention and service they expect. In all cases, uncovering what your client actually values and the perception of how your firm delivers on its value proposition is critical.
So how should you approach structuring your next CSI or client survey?
First, don't make assumptions. Often, the relationship partner assumes he or she knows what is important to the client, but the only way to truly know is to ask. Is access to a secure client portal important, or do clients prefer to submit and review documents through traditional channels? Are they tech-savvy and use email to communicate or prefer to talk in person or by phone? Do they know (and appreciate) the efficiencies of e-discovery? Are you meeting their risk tolerance objectives or are your strategies too conservative or too creative? Is the partner-to-associate ratio assigned to their cases in line with their expectations and budget?
Client feedback programs are also a good place to gather information on how clients view – and use – other law firms. Whom does your client consider their "go to" firm? Are they using other firms for representations that your firm could handle? In what circumstances would they bring this business to you? Are they considering taking work you handle today to other firms? How does your value proposition stack up against the competition?
From a marketing and content perspective, it's also important to weave in questions that will shed some insight on how your clients receive and process information. Questions about how they learned about your firm, what sources they trust for advice and recommendations and whether they would recommend you to a colleague should be included. Try to include a question or two about their media consumption and technology preferences. Knowing the degree to which they read print and online legal publications and blogs; retrieve information via the web; attend webinars or in-person conferences; use a smartphone, tablet, desktop computer (or all three); spend time on social media (and which platforms they use); watch TV or listen to the radio will help you determine the most appropriate channels to use.
Generational, industry-specific, situational and other differences will shape the feedback you receive from each individual client. Recognize the differences to leverage your communication and marketing efforts to those most appropriate for each client and prospect profile. Actively participating in the entire client feedback process, from defining the key questions to reach your firm's goals to interpreting the feedback you receive, is the next wave in running an effective and efficient legal marketing department.
This article was originally published in the November/December 2015 Issue of the Legal Marketing Association (LMA) Capital Ideas Newsletter. http://www.legalmarketing.org/blog/client-feedback