Ferrari dreams? Ford budget?
Today's websites deliver both.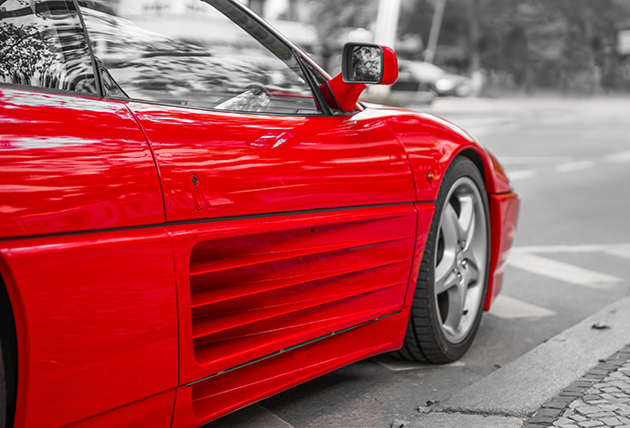 If you've been dreaming of a sleek, stylish website for your law firm that delivers the head-turning quotient of a Ferrari, but think it can't be done on a Ford budget, you might be pleasantly surprised.
Today's new websites are incorporating features that just a few years ago were the domain of those willing to make substantial investments in new technology and extensive programming. While high-end customization is still an option, the bells and whistles that are now built into even the most modest of sites make a compelling case for any chief marketing officer to pitch when it's time to tune up a website or take the firm's brand to the next level with a complete redesign.
Website technology advancements result from aspiring to deliver what users desire. Not surprisingly, shortly after features are first introduced, user desire quickly translates to user demand. Websites that don't meet that expectation risk becoming as extinct as an Edsel.
Fortunately, the proliferation of open-source solutions makes programming many of the once cost-prohibitive features much more efficient and economical. Options like mobile optimization; easy-to-use content management systems; user-friendly search functionality; social media integration; case management, billing and payment capabilities; advanced search engine optimization; site security features; and video hosting are fast becoming standard equipment.
Engaging experienced Web developers and designers is the first step to creating a site that's worthy of your firm's brand. That experience can prove even more important when you're on a budget. Skilled designers and coders know how take blueprints offered through open source options and customize them to meet a client's needs without starting from scratch.
A customized solution combines a unique look with the ability to make the code modifications required for the features you want to incorporate. That wish list for law firms often includes the desire to showcase CLE presentations; connect with clients and prospects through blogs, social media and industry alerts; generate proposals using Web content and print functionality; share content; and make fast updates to experience databases. Fortunately, all of these features are readily available - and extremely affordable – even for small- and mid-sized practices that have been yearning for the sophisticated look and tools offered by Am Law 100 firms.
Maintaining a site once it's designed and delivered is something that deserves careful consideration. Sites that are intuitive and easy to update are much more economical in the long run than those that require ongoing assistance from technical specialists for every modification you want to make. The time and expense of each update often means that sites that are hard to tune up often become stagnant and stale, while sites with efficient content management systems are more likely to offer the latest firm news, legal insight and relevant content your clients and prospects are expecting when they visit.
At the onset of your project, it is important to share your desires and expectations with a vendor that understands the legal industry as well as the latest Web design techniques and technology. Don't hesitate to ask about ways to accomplish your goals without investing in expensive licensing arrangements, extensive coding or long-term contracts. Explore the pros and cons of a complete redesign versus a more modest refresh. Learn how you can track your visitors and analyze your ROI through readily available analytics tools. Discuss your content needs and determine how to best present your story. Finally, use your vendor's experience to help set a realistic timeline – one that takes you from concept through creation, testing and launch.
And remember, when you are ready to hit the road, don't give up your Ferrari dreams - they may be a lot closer than you might imagine.