Crafting Memorable Messages
Destination Slogans to Inspire Your DMO's Next Campaign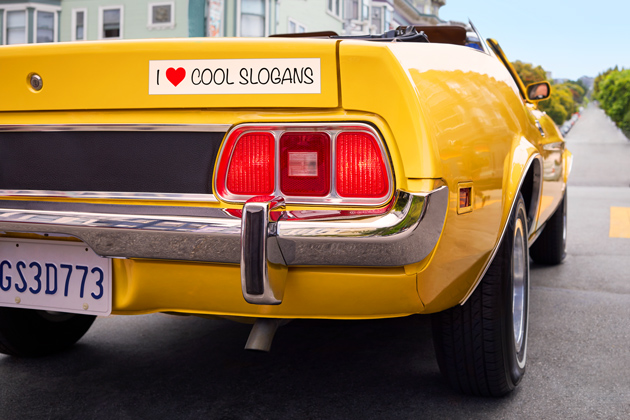 What happens in Vegas, Stays in Vegas. I Love New York. Pura Vida. These are some of the most well-known destination slogans around the world. They've become so popular, and so ingrained in our minds, that they don't even need a fresh marketing campaign to keep the slogans alive from one tourism season to the next. Now, these slogans contain no special or thrilling words that make them stick; rather, it's how these words capture the personality and unique nature of each destination. These slogans work so well because they feel authentic, and authenticity is what will resonate with potential visitors. When done well, these types of slogans can be one of the most powerful marketing tools a DMO can have.
Ask yourself: Why should people visit your destination? What is different about your destination in comparison to others that your target audiences may be considering? What can you positively say about your destination that will leave people wanting to experience it for themselves? How can you overcome any stereotypes about your destination? An effective marketing slogan can capture the answers to these types of questions in just a few words, and as part of a broader marketing campaign, your slogan can do a lot of the heavy lifting in establishing recall and keeping your destination top-of-mind for travelers. Below are just a few examples of DMO campaigns that we find effective, to hopefully spark creative and inspired thinking when it comes to creating a memorable and authentic slogan for your next campaign, no matter who you are or where you are located.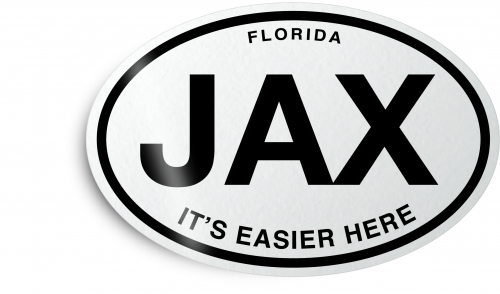 Jacksonville: It's Easier Here.
From "River City" to "Where Florida Begins," Jacksonville has gone through several slogans and nicknames over the years. In 2018, however, Visit Jacksonville wanted to convey a new message about their city through their new slogan, "Jax: it's easier here."
The DMO explained that they wanted this message to convey the accessible and diverse nature of Jacksonville; not just "one thing," but many things to many different people. From sports to entertainment to outdoor experiences, Jacksonville has a culture of excitement balanced by an easy-going nature. Enjoying these types of attractions is "easier" in Jacksonville.
Working with their external agency, they were able to come up with a slogan that represents the "mood" of the city. It appeals to those looking to have an adventurous, yet relaxed time down south, compared to a bigger and busier city like Miami. They considered not just what they do, but how they do it in their city. And they were able to capture it in a few simple words.
Looking at not just the "what," but also the "who, where, why and how," is important when creating a new destination slogan. Jacksonville was able to connect the dots between those responses and show that slogans don't have to be difficult or extravagant to be effective: they can be easy.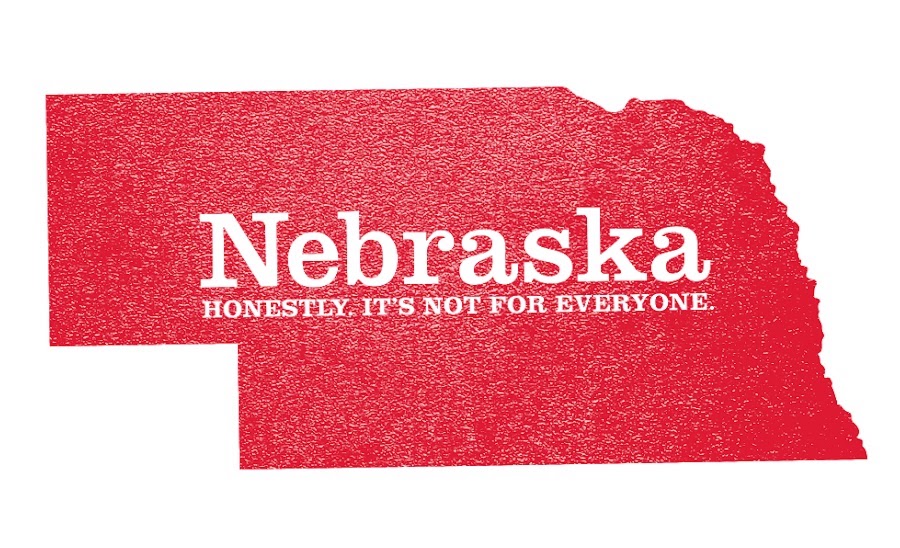 Nebraska: Honestly, it's not for everyone.
Nebraska may not be at the top of most people's places-to-visit list, but the Midwest state embraces this reality in its latest slogan, "Honestly, it's not for everyone." Instead of trying to fight the broad cultural notion that traveling to Nebraska would be unappealing or uninteresting, they decided to be humorous with their new slogan by simply stating, "it's not for everyone."
They embrace the view of being different in comparison to other locations around the country, while also producing a bit of curiosity that leaves the audience asking, "Who is it for, then?" There's only one way to truly find out. In a way, Nebraska (with the help of their local agency) spiked more interest and curiosity with its humorous response to negative stigma than perhaps a more traditionally positive slogan would have generated. Following this campaign, the number of people interested in traveling to Nebraska increased to 25%.
As we can see, destination stereotypes, stigmas or negatives can be used to a DMO's advantage by using them to create thought-provoking statements that challenge the audience to reassess their preconceived views on a destination and maybe give it another look. Sometimes using humor, witty phrases or even sarcasm can do more to make people interested than following the wide path of "positive" messaging. Asking yourself what negative stereotypes might affect the perception of your destination can spark future creative messaging that turns a hurdle into a positive driver of new interest.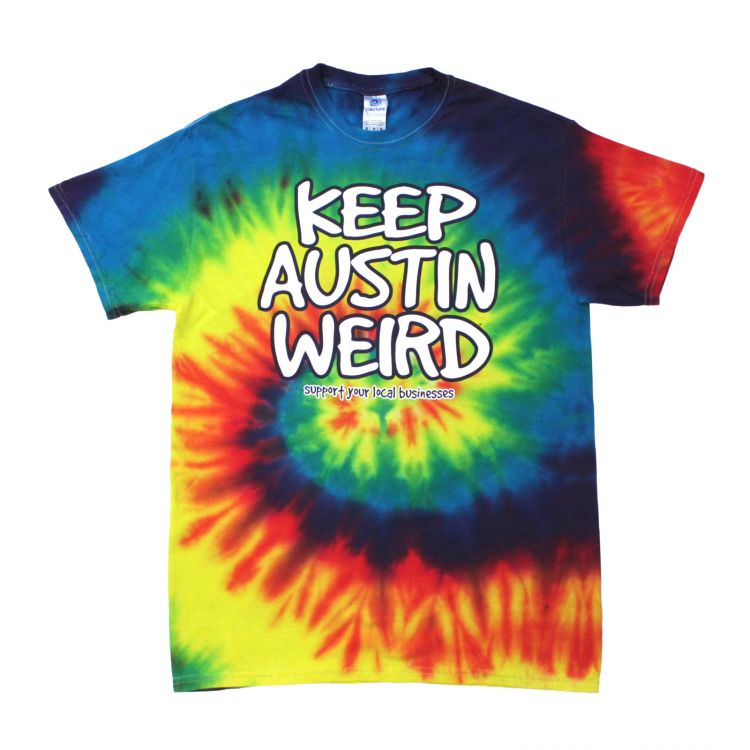 Austin, Texas: Keep Austin Weird.
Not all creative or humous slogans are developed by arduous, deep thinking across months of development. Sometimes they come in the most unexpected ways. "Weird" is one way to describe how this slogan came to be.
When Austin librarian, Red Wassenich, called to donate to the local radio show, The Lounge, he was asked why he made his donation. His response:
"I don't know. It helps keep Austin weird."
In that moment, Mr. Wassenich thought how peculiar this phrase was, and with the help of his wife, decided to make bumper stickers that would soon spread the phrase regionally: Keep Austin Weird.
The slogan sticks to this day, perhaps because it really does fit the unique atmosphere of Austin, Texas. From festivals to art to murals to unique small businesses all across town, Austin is a place filled with "weirdness" in many forms. And this uncommon phrase encourages people to stay authentic, and creative, and embrace the quirkiness that makes the town what it is.
Looking at what is already in place about your city is always a good place to start when creating a marketing campaign of any kind. What the locals think may offer more marketing value than what any outside tourist may perceive about your city. Being authentic is more important than being perfectly appealing. If you're looking to brand your destination with a slogan, try looking close to home for inspiration. Sometimes success can start in the most unlikely places.
Every destination is different, and each brings its own unique selling points to the table. Struggling to connect to an audience that is bombarded by advertisements on a daily basis is a barrier for many destinations – especially smaller ones looking to be noticed that don't have the built-in notoriety of a Las Vegas or New York City. However, a memorable slogan can be the key to a destination's next, and perhaps most successful, campaign. An effective slogan will resonate with your audience on a more emotional level if it's an authentic representation of the personality of your destination and the mindset of those who live and visit there. Ultimately, a destination slogan could do more than just put you on the map; it could become the iconic branding that puts your destination on people's minds for years and years to come.
If you're ready to get started on your next tourism campaign or looking for creative destination slogan development, contact Herrmann's Chief Business Development Officer John Albert today at john@herrmann.com to see how Herrmann can help.