Charting New Adventures
CASE STUDY: Visit Annapolis & Anne Arundel County Advertising Campaign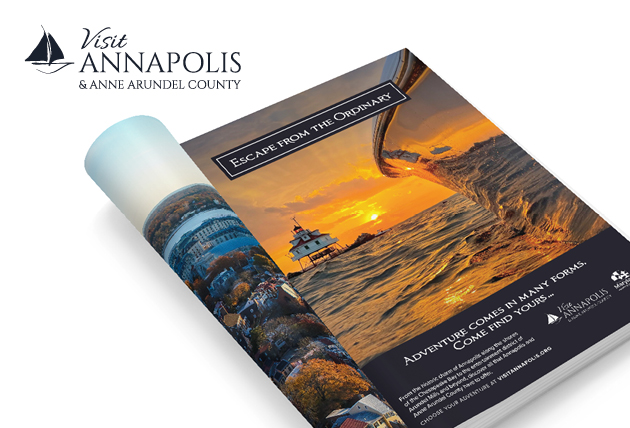 Internationally known as a destination for sailors and history buffs, the Chesapeake Bay region draws more than two million first-time and repeat visitors every year. In 2022, Visit Annapolis and Anne Arundel County (VAAAC), the nonprofit organization dedicated to marketing the area's attractions, engaged Herrmann to create a new advertising campaign. The VAAAC's goal was to inject an energetic vibe into the area's image by showcasing a much wider array of activities in a progressive, exciting manner.
High on the list of must-haves to spotlight were the many venues where dining, entertainment and water-oriented activities are easily accessible. Appealing to a broad range of visitors – from singles to families to seniors – was also a primary consideration.
Herrmann enthusiastically embarked on the assignment by focusing on the well-known nautical aspects of the region, but did so in an upbeat, quirky manner. Pirate-themed headlines like "Tame the Local Beasts," "Go on a Treasure Hunt," "Swap Stories with the Rum Runners," "Escape from the Ordinary" and "Chart a New Course" were coupled with engaging photos and an inviting message that promises "adventure comes in many forms."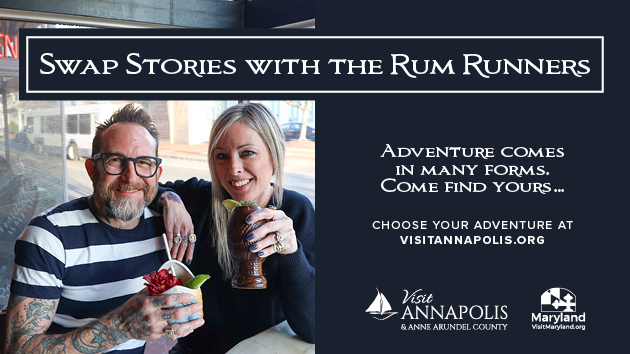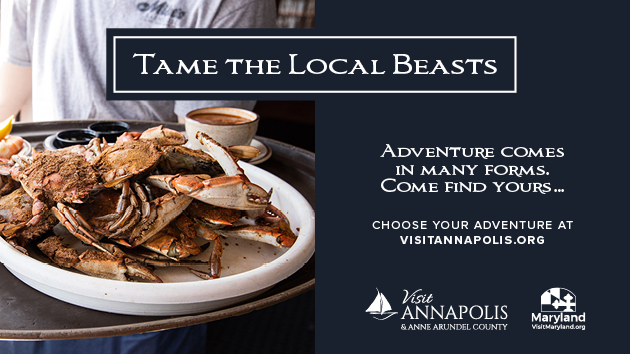 This "Adventure" series of print and digital ads created by the Herrmann team, along with video and audio spots provided by VAAAC, provided a strong foundation for a robust multimedia outreach to the primary target audience: residents across multiple states within a day's drive of Annapolis. Herrmann's media planning team developed and executed a comprehensive five-month schedule that incorporated Over-the-Top (OTT) internet video and audio deliveries; digital impressions on travel, entertainment and dining websites and publisher platforms; print ads in major newspapers and magazines; audio spots on streaming platforms such as Spotify and Audacy; radio spots on iHeart stations; and out-of-home digital ads playing on screens at BWI Airport.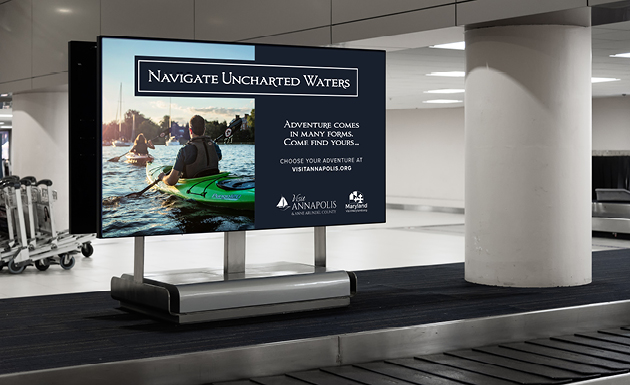 The campaign was expanded during the Summer to promote upcoming Fall adventures to Delaware and Maryland beachgoers through a variety of OOH and digital platforms, followed by a third iteration during this latest holiday season in Philadelphia, which included large format outdoor banners, displays and video screens throughout the Fashion District Philadelphia complex touting the many Winter adventures that Annapolis has to offer.
Click here to explore the adventurous creativity Herrmann delivered to VAAAC.
Do you need to build brand awareness and increase engagement within key target markets? If so, contact Herrmann's Chief Business Development Officer John Albert at john@herrmann.com to see how Herrmann can help you make an impact today!