Bridge the "Social Distancing" Gap With Fresh Content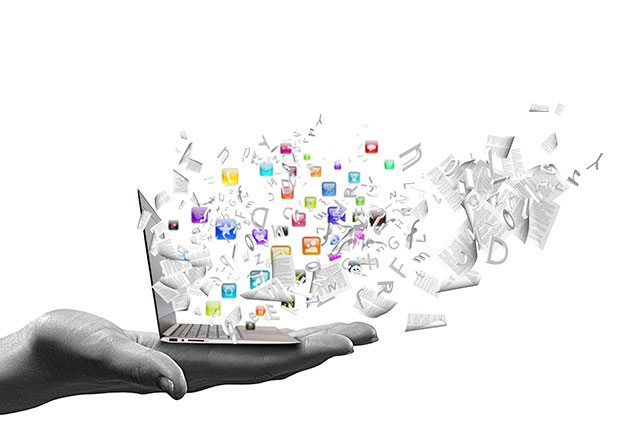 Delivering fresh, relevant content to your clients and prospects cannot be considered a "nice to have" in today's competitive market, but rather a "must have" tactic that dovetails with your strategic plan and growth initiatives. In the legal industry, firms of all sizes – from solo practitioners to the largest in the world – have been embracing content creation for many years, and in turn, reaping the associated rewards. Ensure your brand is out front as websites and online platforms move to the forefront – especially now that in-person presentations and meetings are sidelined.
Let's take a look at how to:
Understand the advantages of generating new content
Identify sources of content
Repurpose content across various communications channels

Fresh Content Pays Off
Generating content is extremely vital if a firm intends to project itself as successful and forward-thinking. While the time required to produce content is nonbillable, the effort it entails produces far more rewards that may meet the eye. In fact, the negative impacts that result from ignoring the effort can have a ripple impact that impacts not only the firm's brand, but ultimately its bottom line. Here are just a few benefits associated with content creation:
Brand Elevation: Few legal brands can afford to be seen as resting on their laurels, or worse, not interested in upping their games. Thought-leadership positioning through content generation is one way to elevate not only the firm's brand, but each individual lawyer's brand as well.
Impact on Buying Decisions: Content is king when it comes to showcasing your legal knowledge and why someone would want to your firm to represent them versus another firm. As we have heard on number occasions while working with other law firms, through interviews with attorneys and clients, awareness of a particular firm – and ultimately new business – is often generated through content shared via websites, newsletters, event presentations and other channels. Whether it's an industry forecast, case study, or commentary on a timely topic, the information is seen as highly valuable and desired by recipients. When conducting due diligence on a particular firm and its ability to provide outside counsel, such content is used to help evaluate the overall ability of a firm to meet the buyer's requirements and whether they should make the "short list" of firms under consideration. Silence, in this respect, is far from golden. You want to make sure you're on the prospects' radar. And you'll want to make sure you are differentiating yourself by demonstrating the specific advantages that you deliver.
Site Indexing, Crawling and SEO: New content triggers new indexing by the major search engines like Google. If you have not posted new content for months, or your news items are few and far between, you run the risk of falling off the radar. Indexing is needed for sites to appear in search results; crawling identifies page code and content, analyzing it for search engines. Inbound traffic, sharing of content and keywords all come into play. However, keyword stuffing or simply dumping too much content into the site all at once may have an adverse impact. Therefore, use keywords naturally and always be looking for ways to add quality content regularly. The search engine bots will react favorably, and so will your readers.
Content Identification
Fresh content can be found in a variety of everyday activities, not just the firm's big wins or the addition of new lawyers that typically are promoted by news releases. Consider the following additional sources that your attorneys might use as a springboard for developing insights.
Legal Trends/Decisions: Show your lawyers are in the know. For example, are you observing changes in med mal cases (awards/evidence requirements/claim justification)? Finding juries are more dependent on visuals to digest data? Is it harder to win certain cases in court? Pros and cons - negotiate or litigate?
Mirror the Conversation: What are your clients' concerns? What's the public talking about? What are issues facing specific industries? (Many firms are currently developing content around COVID-19 issues impacting businesses and individuals.)
Case Studies: Recap successful representations, even if you cannot identify the client by name. Identify the issues, how you approached the case, what was at stake for the client, and the outcome.
Client Testimonials: Underscore the benefits you've delivered by asking clients if they can provide specific examples.
New Practice Capabilities: Even established practices are evolving. What new capabilities are you adding to your core areas? What new technology are you using in your approach? How do clients benefit?
Pro Bono and Community Involvement: Highlight what the firm and your lawyers are doing to help those in need; to support major institutions/organizations; and how you participate in forums that bring together other business leaders and lawyers from other firms.
Presentations: If your lawyers have made a speech, participated in a webinar, or served on a panel at an event or meeting, consider using that on your website – as a written article or as an excerpt in video or audio form.
Awards and Recognition: Promoting the fact the firm or individual lawyers have received kudos is another way to ensure clients and prospects know you are leaders. Likewise, whenever one of your partners or associates is quoted in the media, this elevates your standing as a thought leader.
Repurposing Content
A great insight doesn't have to be limited to one medium. When you've invested the time and effort to create web content, look at adapting it for use across the range of communications channels you employ, including:
Client Alerts
Email Blasts
Social Media Posts (e.g., LinkedIn, Facebook, Instagram)
Pitch Materials
Webinars
News Releases
Blogs (both those maintained by the firm as well as submissions to other sources)
Podcasts
Videos
In closing, it is important to note that while different target audiences have common denominators in terms the channels they turn to for information, there are some distinct differences between business executives and individual consumers. For example, those searching for legal counsel for their business appreciate a site that features industry commentary, case studies, articles and newsletters they can read online, share with colleagues or download/print for future reference. Individual consumers, especially those looking for medical malpractice representation or estate planning representation, will typically rely on a Google search to find local firms' websites. Once on the site, they turn to see if the list of services or practice focuses match their needs. Testimonials, case studies, checklists and commentary on recent trends are also helpful to individuals as they seek to narrow down their selection.

As all of us look for new ways to communicate while staying healthy, happy and productive in the months ahead, we invite you to learn more about how to implement a successful content generation strategy. Just email Herrmann's Chief Business Development Officer, John Albert, at john@herrmann.com to set up a free consultation today.