A Time When White Space Sums It All Up.
We are #AnnapolisStrong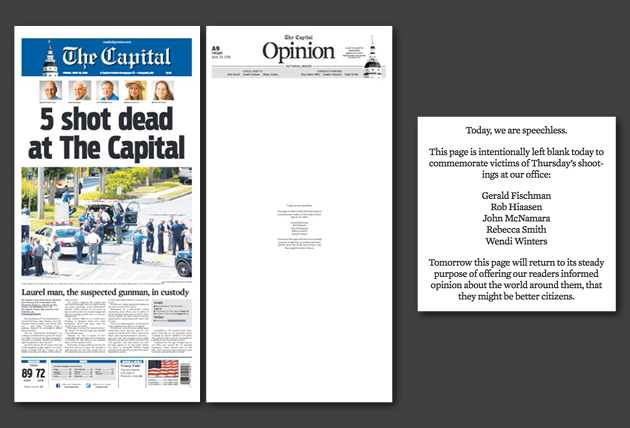 Yesterday afternoon, June 28, 2018, as reports began to filter through the Annapolis community—and indeed the world—of the unimaginable violence that had occurred at the offices of our hometown newspaper, The Capital, our Herrmann team members grappled with a slew of emotions. Since our founding 39 years ago, The Capital has partnered with us and our clients on both news and advertising ventures, and their professionalism and dedication never waivered. The horror of the situation came into focus as we learned five individuals had lost their lives in the newsroom; others who survived will be impacted forever.
The morning after such a loss is devastating. But, as Gavin Buckley, the mayor of Annapolis, said yesterday, we must not accept these incidents as "the new normal." To those journalists who worked through their tears to put out today's paper, we salute you. To those who did not live to read it, our hearts are with you and our gratitude for your tireless work will always be remembered.